The first thing that stands out about Ava DuVernay's new movie theater at her Historic Filipinotown headquarters is the color of the seats. Rather than the classic burgundy of old-school movie houses, they shimmer with bright turquoise, resembling something out of "A Wrinkle in Time," the Disney film she directed.
"You walk in and the color hits you," DuVernay says, seated in the front row of the 50-seat auditorium, built for free public events, as well as private screenings. "We wanted to be a little rebellious. Look, we're black ladies. This is our screening room. We want hot pink chairs? We're going to have them."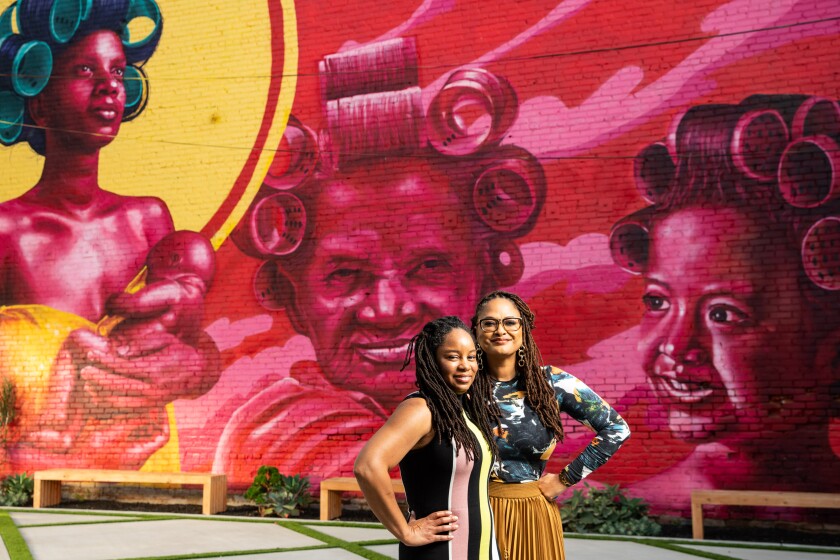 The "When They See Us" director's rebellious streak will be on display in the coming weeks at the new theater, which DuVernay completed in June. The Amanda Theater, named for the filmmaker's late aunt Denise Amanda Sexton, is hosting the inaugural Array 360 screening series to highlight movies made by and featuring women and people of color. Featured films include eight works by the late "Boyz n the Hood" director John Singleton and two by French New Wave icon Agnès Varda.